A Fightertown lanÇou um decal animal que tem estes dois caÇas e ainda A-6. São opÇÕes para 26 aeronaves diferentes !
1/48 Best of the Best - TOPGUN decal sheet
Product # FTD48-077 for $22.00
Product Article by Steve Bamford on Dec 11 2015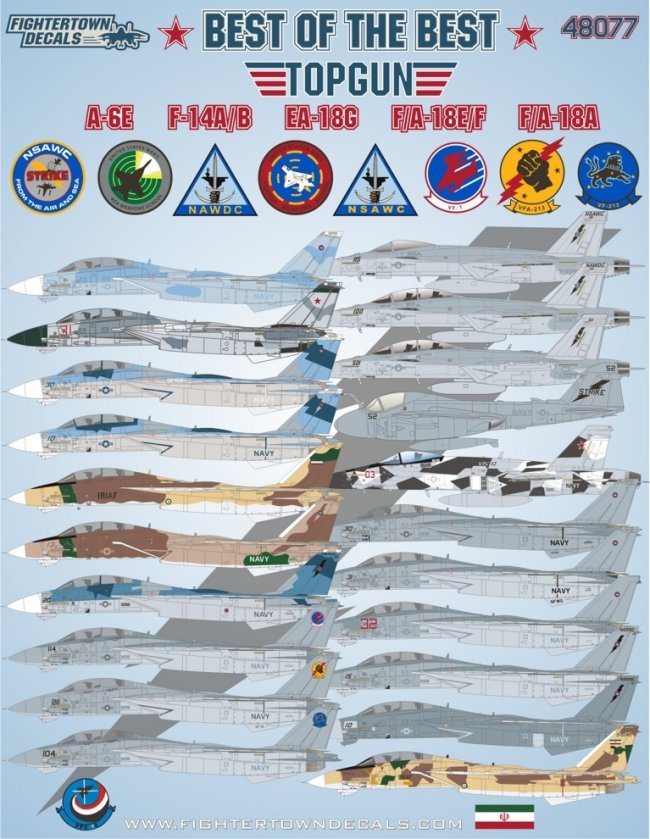 This new decal sheet from Fightertown Decals includes markings for 26 different 1/48 TOPGUN jets including F-14A/B, A-6E, F/A-18A/E/F and EA-18G.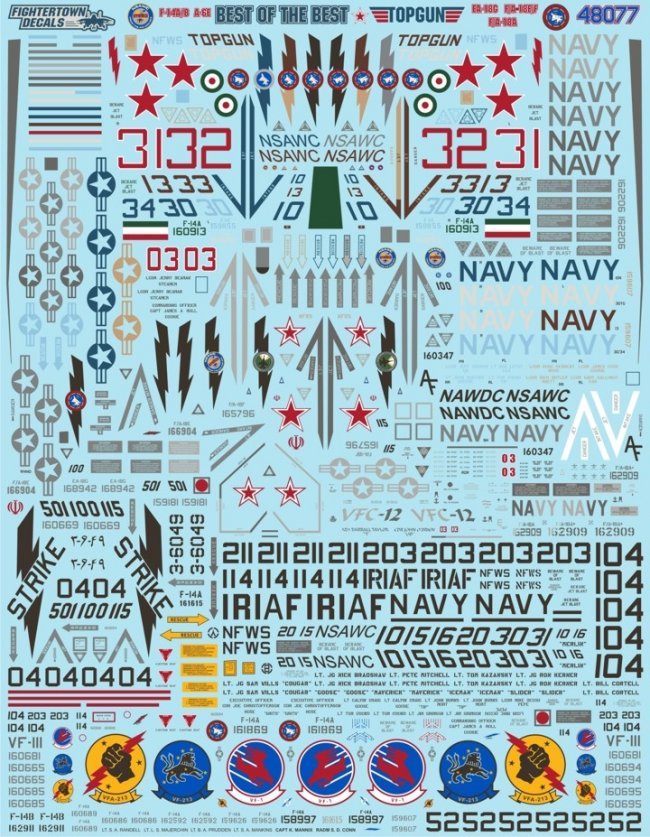 The 26 TOPGUN jets include TOPGUN, Top Gun(movie) NSAWC, NAWDC (the new NSAWC), IRIAF, VFC-12, STRIKE, F-14A/B, A-6E (old and new wing), F/A-18A, F/A-18E/F and EA-18G. This is the most comprehensive Adversary sheet Fightertown Decals has ever released.
You can buy this decal sheet directly from Fightertown Decals.
Steve Bamford